Would you like to give the gift of a mistake this holiday?
We've compiled a list of some of our favorite storybooks and movies.
We hope you enjoy them, mistakes and all!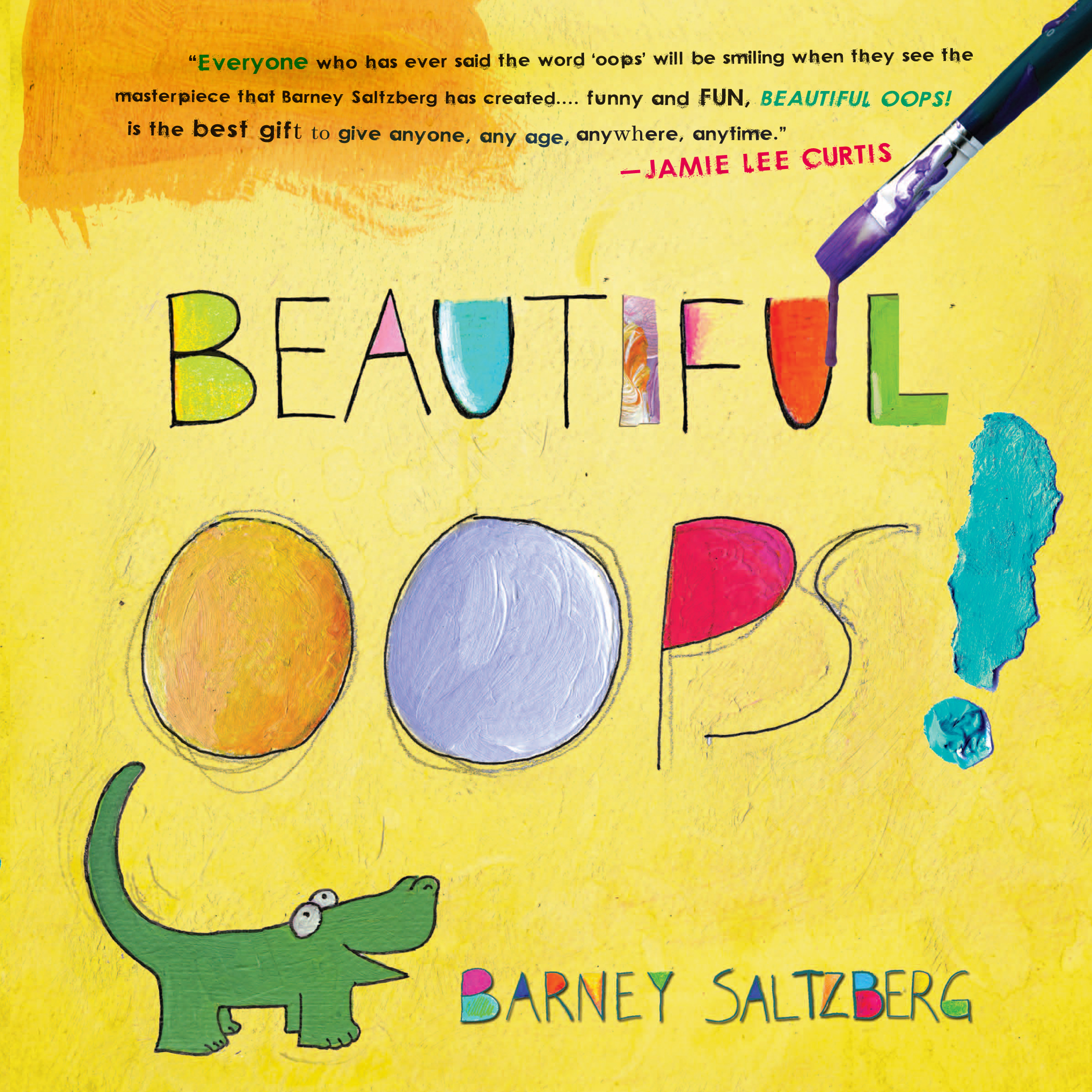 Beautiful Oops! by Barney Saltzberg -
"When you think you have made a mistake, think of it as an opportunity to make something beautiful".
From those very words, this books takes flight into creativity. You will never look at a spill, a ripped page, a smear or a smudge the same way, again.
Rosie Revere, Engineer by Andrea Beaty
LOVE, LOVE, LOVE this book!!! And you will fall in love with Rosie, too! This wonderful tale teaches kids to celebrate their mistakes and never give up. GO ROSIE!!!
Mistakes That Worked by Charlotte Jones
Curious about mistakes that worked? Read the fascinating stories behind popsicles, potato chips, silly putty and more! This fun book takes you through 40 familiar inventions and the amazing stories behind them.
Meet the Robinson's by Disney Pictures DVD
Everyone thinks THEY have a crazy family but have you met the Robinson's? Join a brilliant young inventor named Lewis as he sets off on a time-traveling quest to find the family he never knew. Our family loves to laugh with this movie and the lesson to keep moving forward and never stop believing is a winner, too! (We've got a running theme, here:-)
A Boy Named Charlie Brown by Charles Schultz/Paramount Pictures DVD
I have a very special place in my heart for all things Charlie Brown and the Peanuts gang. Having said that, I have to admit that poor ol' Charlie Brown goes through the wringer in this film. But what keeps me holding on is the ending. Linus, dear Linus, will offer Charlie Brown a few words - the last lines of the film - that are truly, sage advice.
And we can't forget....
A Charlie Brown Thanksgiving by Charles Schultz/Paramount Pictures DVD
Two slices of toast, a handful of jellybeans and some pretzel - it's a different kind of Thanksgiving meal when the gang comes to Chuck's house for the holiday. This time, it's Peppermint Patty who get the lesson on the true meaning of Thanksgiving.
Bonus points...some DVD's also include the Mayflower Voyage featuring the Peanuts gang.
Happy Turkey Day!!
We'll be back next week to introduce December's Rule!!